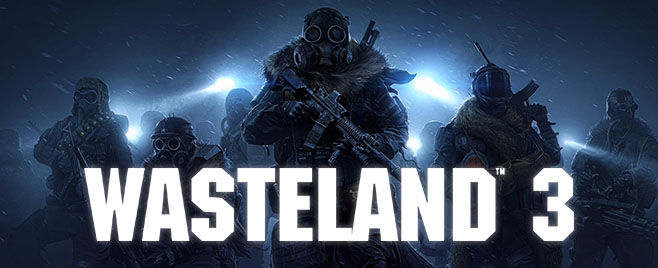 Wasteland 3 was funded on Fig, and released on August 28, 2020 on Windows 10, PlayStation 4, and Xbox One. Mac and Linux versions were subsequently released on December 17, 2020.
Key Features
Wasteland 3 is a party-based role-playing game, with a renewed focus on our trademark complex story reactivity and strategic combat.
By including vehicles, environmental dangers, and a revamped, more fluid action system, we evolved Wasteland 2's deep tactical turn-based combat and unique encounter design.
Play with a friend in story-driven co-op. Work together to choose how to progress the story, and split up to flank enemies in combat.
Your Ranger Base is a core part of the experience. As you help the local people and establish a reputation in Colorado, quests and narrative will force you to make decisions on how to lead.
The game is set in the savage lands of frozen Colorado, where survival is difficult and a happy outcome is never guaranteed. Players face difficult moral choices and make sacrifices that will change the game world.
Wasteland 3 features a deep and engaging story utilizing a newly-revamped dialog tree system.
Simultaneously released to PC, PlayStation 4 and Xbox One. It is playable on the newest Xbox and PlayStation console generations.
Additional Information