A DxDiag report is created by the DirectX Diagnostic Tool built into Windows (dxdiag.exe). These results are very helpful in troubleshooting technical concerns with a computer.
When troubleshooting a bug or issue, we may ask you to send in a DxDiag report to view your system information. This will help us determine the cause of the issue.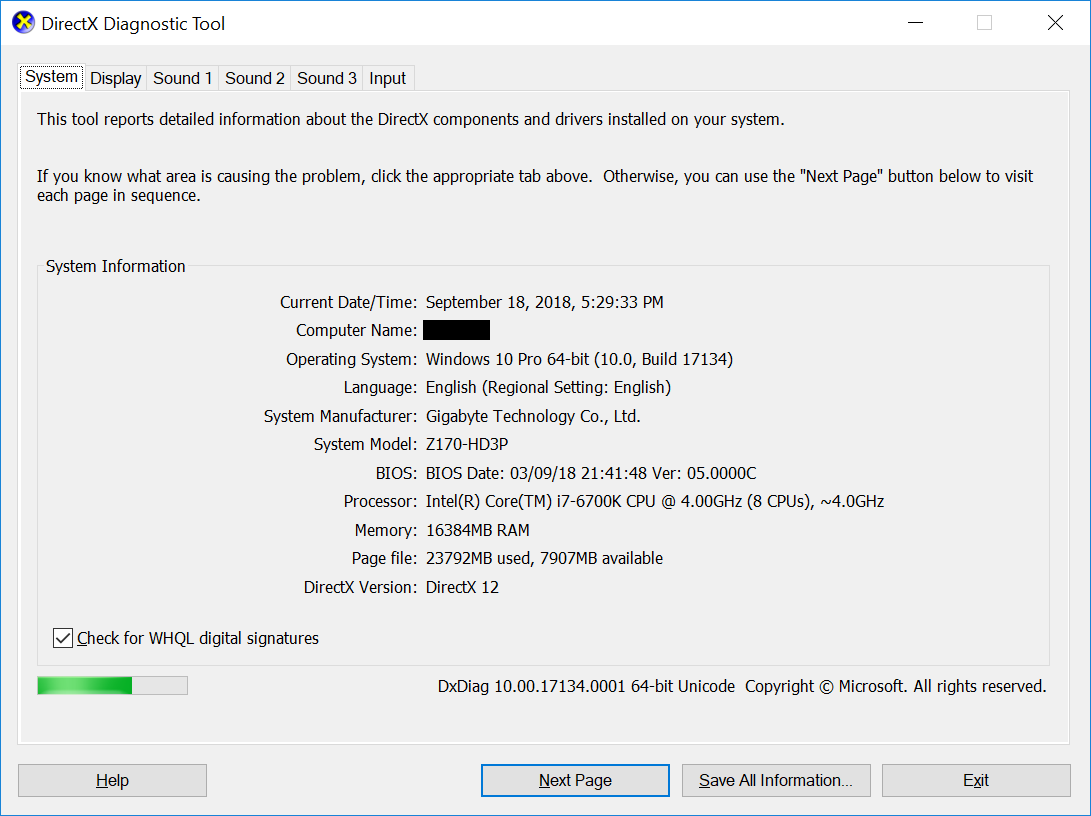 Here are the steps to create a DxDiag Report.
Click on the "Start" button in the bottom-left corner of the Windows taskbar.
In the search box, type "dxdiag" and press Enter. The DirectX Diagnostic Tool should appear.
Click on "Save all Information."
Save the file to your desktop.
Once you have generated a DxDiag report file, please send it as an attachment with your support ticket or email.
For support purposes, if we request data such as crash logs or a DxDiag report, this data is kept for debugging and product improvement, and you should avoid sharing personal information in the files you send. A comprehensive look at our data policy can be found here: https://go.microsoft.com/fwlink/?LinkId=521839.